Generally, for a commercial setting, several light applications are needed. The Construct System offers multiple options to meet those needs. Mix and match for a custom fit that perfectly accommodates your space and highlights just the right elements.
With a variety of modules to select, it is important to know and understand the purpose of each one as it is not just a decorative choice. In this article we will examine the different 24V LED modules offered within the Construct System and ascertain their proper uses.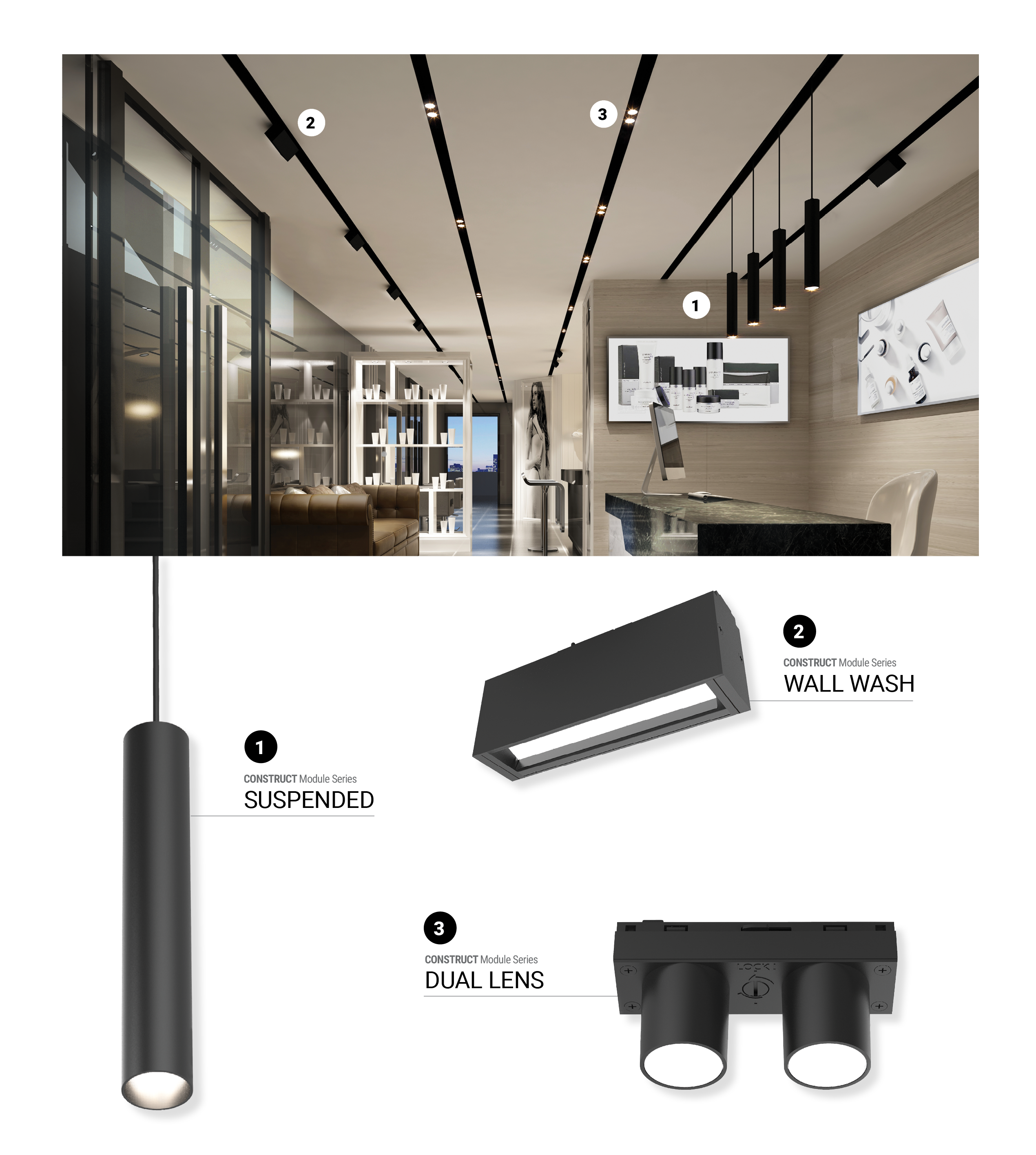 1. Suspended: These single suspended modules hang like mini pendants. The downward light is perfect for task lighting while also adding a unique character and dimensional level to any space. Great as a singular piece or grouped together to form a linear cluster, it's a great choice above a table or desk.
2. Wall Wash: As the name implies, this module is used for wall washing. This technique is typically used to bring attention to a large, smooth vertical surface. It can evenly illuminate a counter or highlight a wall where wide even distribution of light is required. The Construct wall wash module has a built-in diffuser that's angled and recessed within its frame for a softer use.
3. Dual Lens: Also with two lights, this module acts similar to the dual baffle module but with a diffuser and brightness equivalent to the lens module. Great for high ceilings.
4. Multiple: These fixed LED downlights shine a bright directional light to focus on a specific area. Great for highlighting a distinguishing feature like a display, the multiple recessed lights are hidden within the tracks taking up less visual space which makes a room feel larger.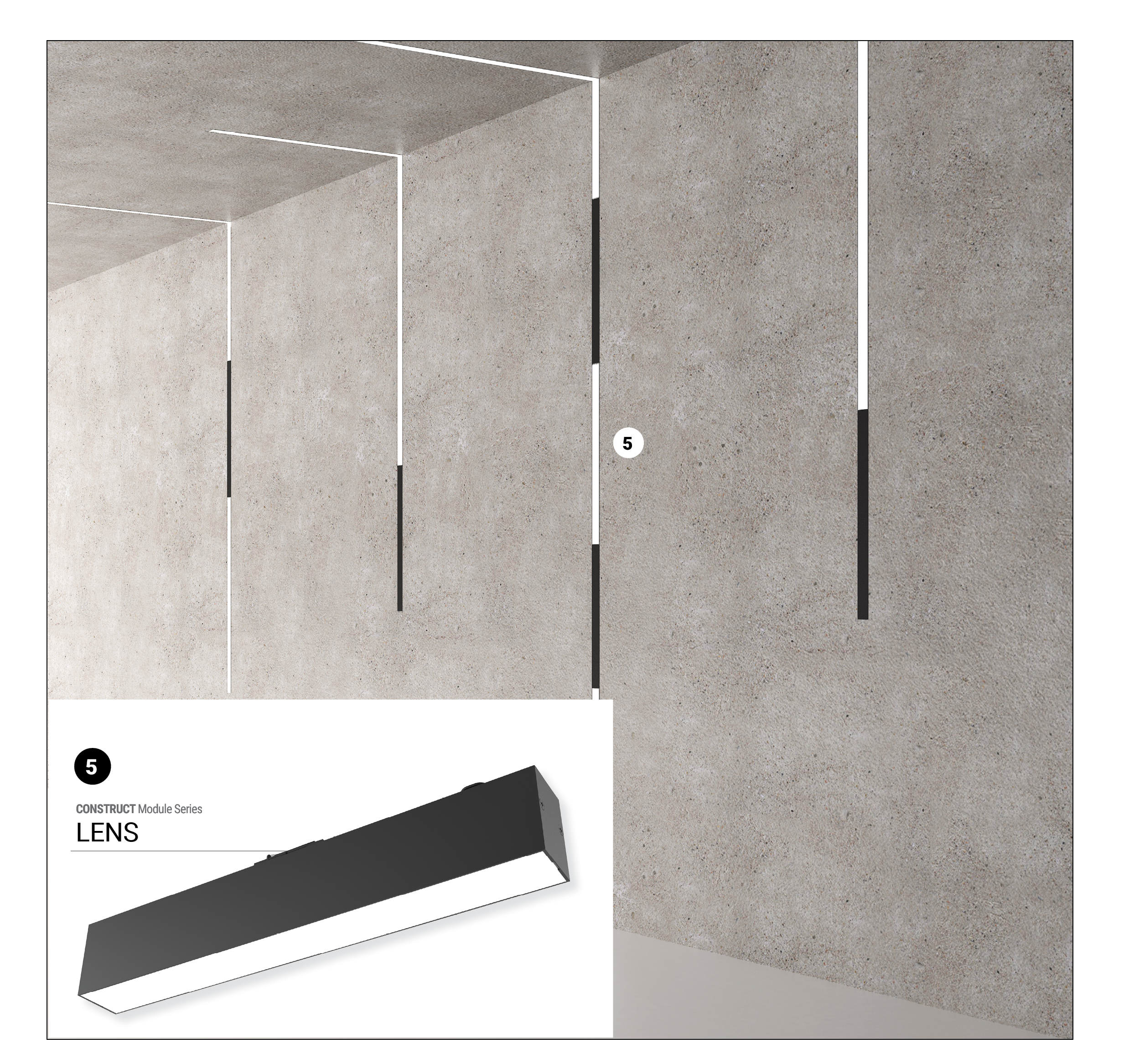 5. Lens: Similar to the wall wash option, the lens module highlights areas the same way but offers a brighter and larger light. With a diffuser that sits flush to the bottom frame, this LED light is at full exposure that is still comfortable for the eyes and makes for a truly modern look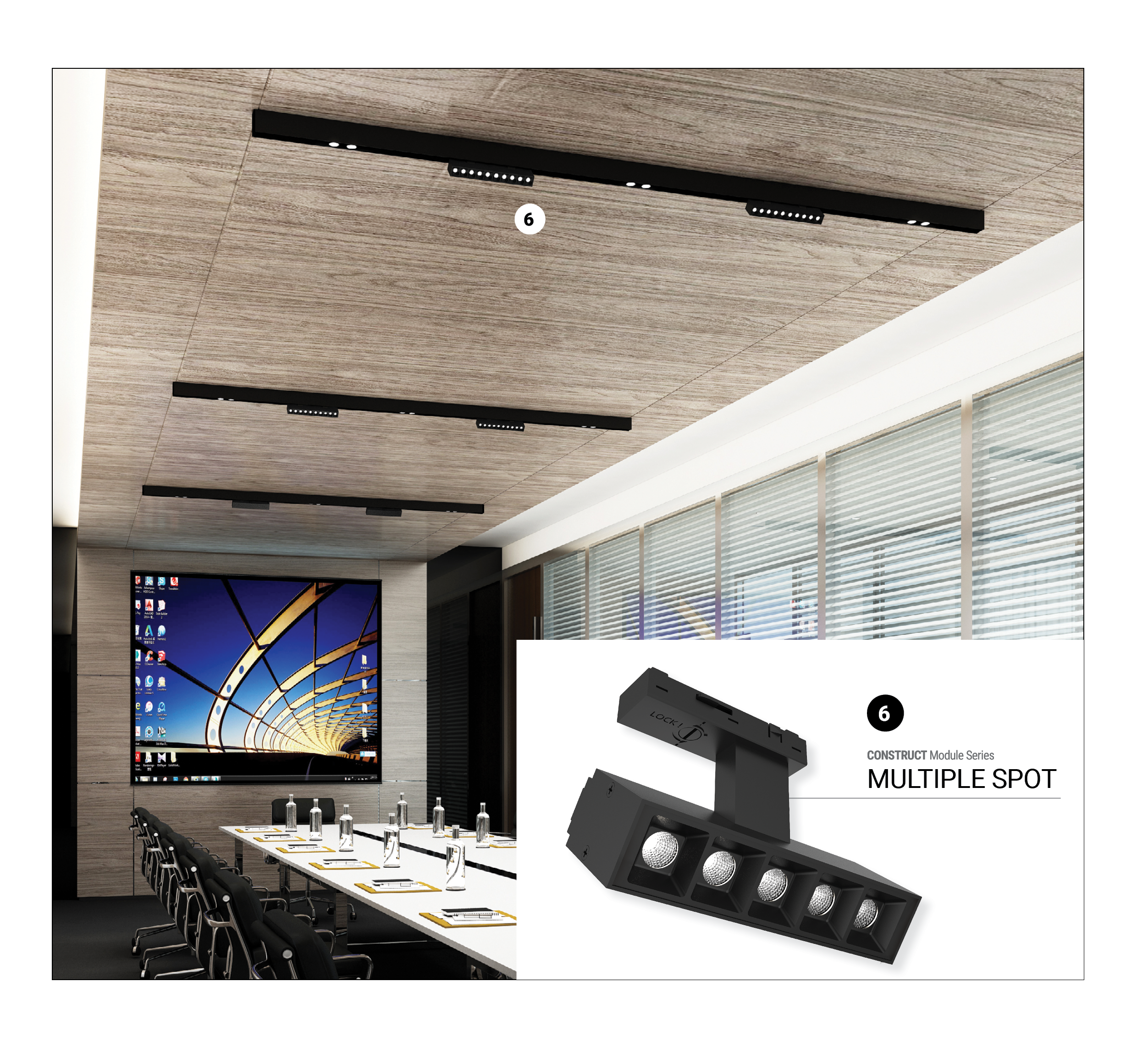 6. Multiple Spot: Very similar to the multiple module, the main difference is with the moveable arm that hangs the module slightly below the track and adds a custom angle for a more precise directional light. Can be used as a wall wash with an even softer glow.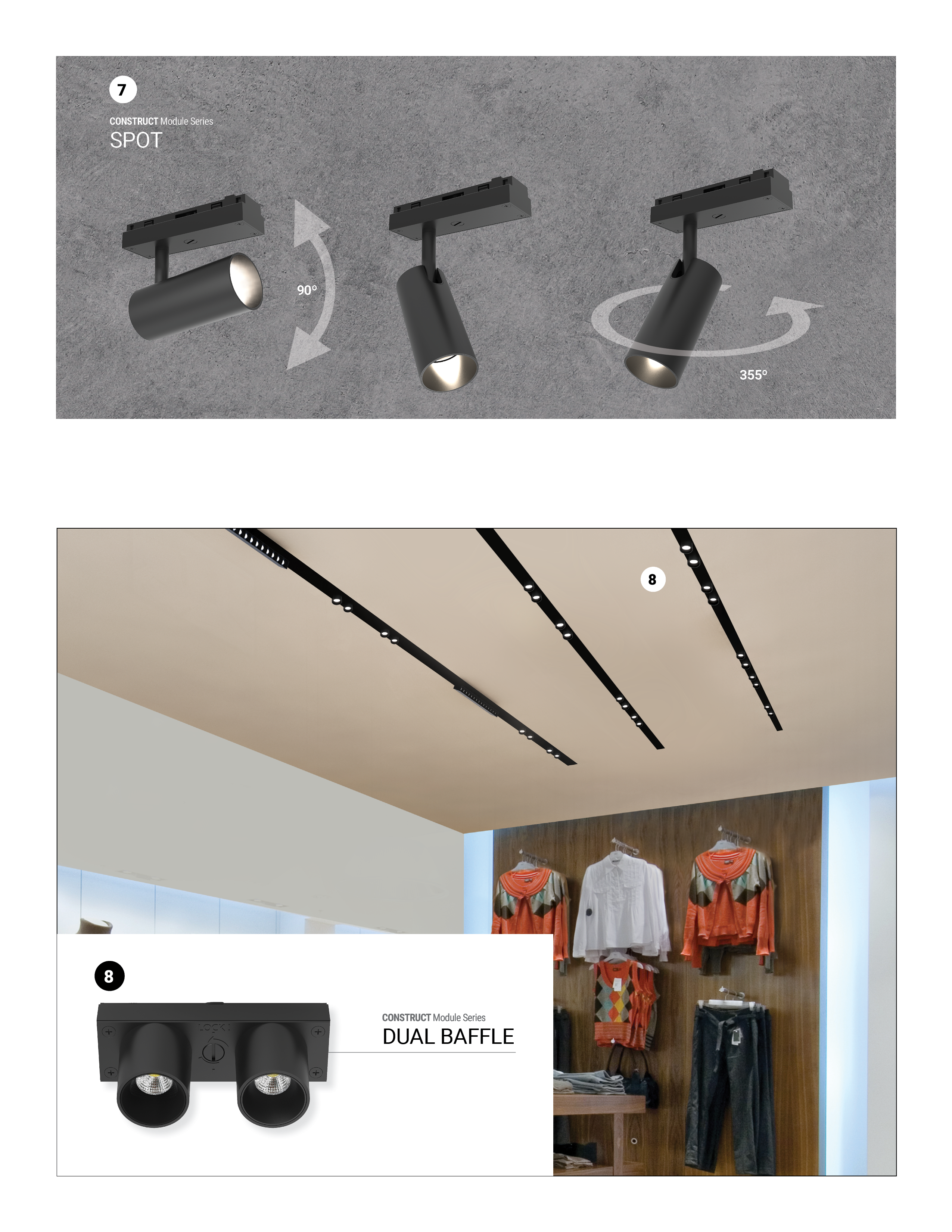 7. Spot: For a full flexible head, this module can move up and down at 90° and rotate at 355°. The most precise of the modules, you can specifically highlight each item you want without question.
8. Dual Baffle: This downlight offers a stronger beam similar to that of a flashlight, like the spot module. Use above a space for a strong beacon of light that shines directly downward on a table or display.
For questions or custom orders of the Fase1 Construct System, please contact sales@fase1lighting.com.